Saint Paul Public Works has launched a multi-year project to improve the condition of downtown streets and sidewalks. In 2018, they conducted an assessment on all sidewalks in downtown Saint Paul and identified locations where sidewalk areas/panels are in need of repair or replacement. Beginning in May, Phase I of this project went into effect.
As part of this project, the city will be:
Resurfacing most downtown, city owned streets
Removing and replacing sidewalks and curbs that are damaged
Inserting ADA-compliant curb ramps at intersections
Improving pedestrian safety at identified intersections
Addressing areaways and vaults under the sidewalk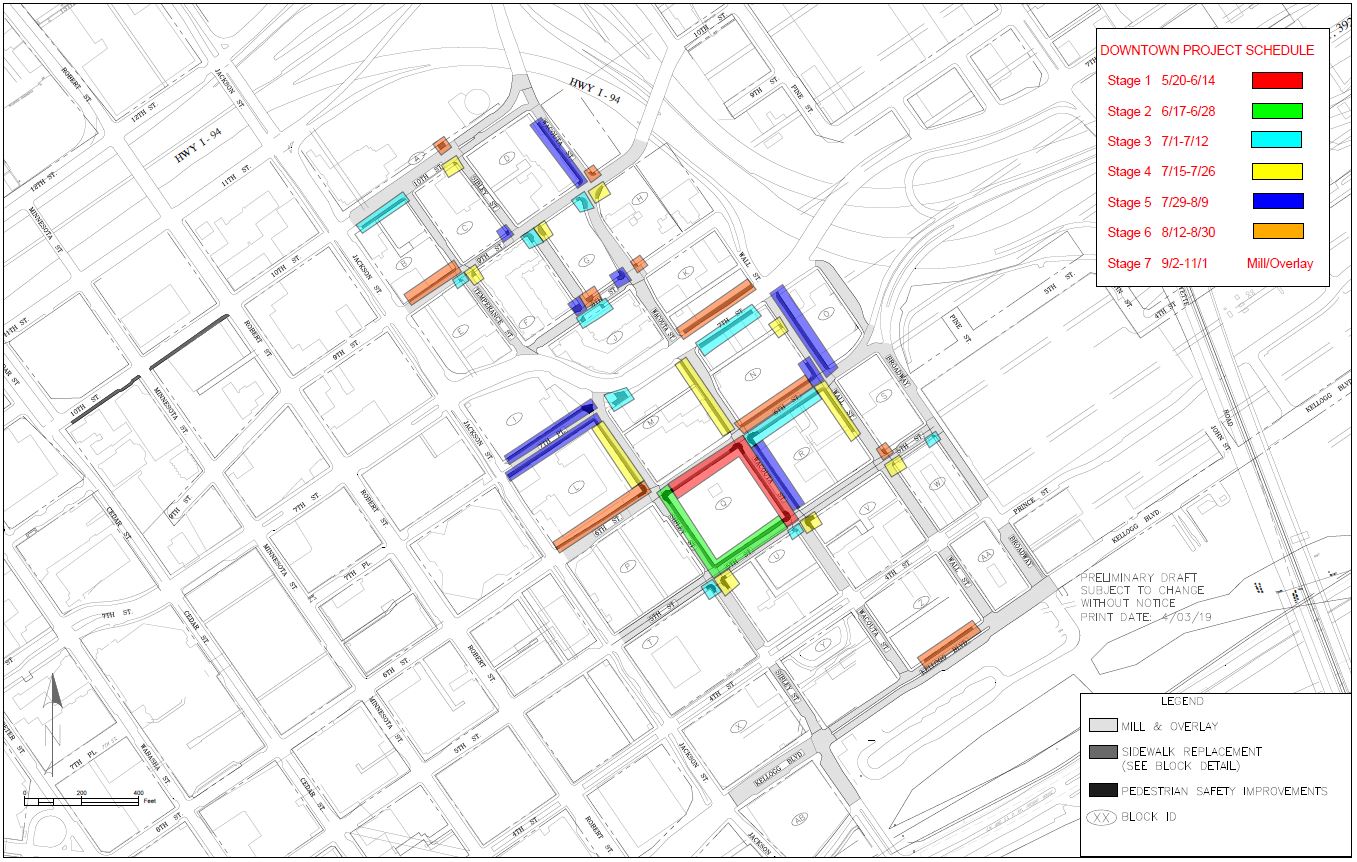 Sidewalk work is being spread out through downtown to minimize impact on pedestrian traffic and businesses. Construction is permitted between 7 am – 7 pm on weekdays and as of 6/19/2019 no work is being performed on weekends but this is subject to change.
Sidewalk removal and replacement typically takes 5 days.
For more information, visit StPaul.Gov or click here.
Please follow and like us: